Bio
Tsegga S. Medhin, Founder
Full Bio
Tsegga Seyoum Medhin is a global relations expert, giving voice to all women and girls. she is the President of the UN Women US NC as well as the founder of The Pearl Leadership Institute, an organization focused on "transforming women/girls and economies forward faster." TM. She was invited to address the UN's 2030 Sustainable Development Goal strategy plan on poverty eradication for women and girls; such plan/roadmap has been adopted by all nations.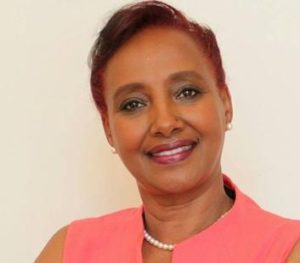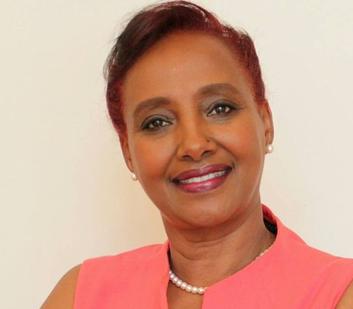 Ms. Medhin is a speaker, consultant on corporate social responsibility, social innovation, and impact investing. Her passion and focus is to help emerging women leaders and girls create sustainable personal and professional growth. How? By building strong leadership cultures to demonstrates direction, alignment and commitment to the execution of their business/personal strategy.
Tsegga's business success and leadership has been recognized with multiple honors and awards including: the US presidential volunteer gold award of President Obama and President Bush, the IBM Diversity and Inclusion Leader, The Raleigh City Police,DUKE University, DUKE Africa Students MBA  NCSU University STEM education advocate to name a few.
Tsegga retired from IBM with over nineteen years of executive leadership experience in operations, marketing, and human capital. Most recently she led the development of emerging global leaders for Africa's skills gap initiative, LEADING to AFRICA and worked at the Obama YALI summit , (Young Africa Leadership Initiatives) in DC. 
As the first IBM Corporate Service Corps Alumna, a top global talent development initiative for emerging markets; she created economic development marketing strategies for local NGO's and Universities in Tanzania and Ethiopia.
Mrs. Medhin successfully achieves her goals in the emerging market, by partnering with US State Department Diaspora programs, International Visitors Leadership Program, Women in technology, Center for Creative Leadership, Duke and North Carolina State University.
With her creativity and leadership as the IBM charitable campaign leader she raised over $9M for local NC charities.
She serves on the board of the NC State University Science House STEM youth outreach programs, Boundless Impact and RTP STEM High School. Tsegga has an MBA from Stayer University, she is a mother of two girls and lives in Raleigh with her spouse.
@TseggaM

Understanding TPLI  "Giving voice to ALL women and girls" in times oVUCA
Our brand strategy is simple —  how can we help you be your best when you reflect your values?

As we dedicate ourselves to world changing progress, in time of Harvard studies of VUCA (Volatility, Uncertainty Complexity, Ambiguity)  we must focus on the right solutions. Empowering women and youth is a national security issue as well as the right economic development issue. Join us to discover How do we make the most of what we have.

How do we make decisions?

How do we foresee the consequences of our actions?




How will people come together to create and add value?




How do we become confident in our confidence?